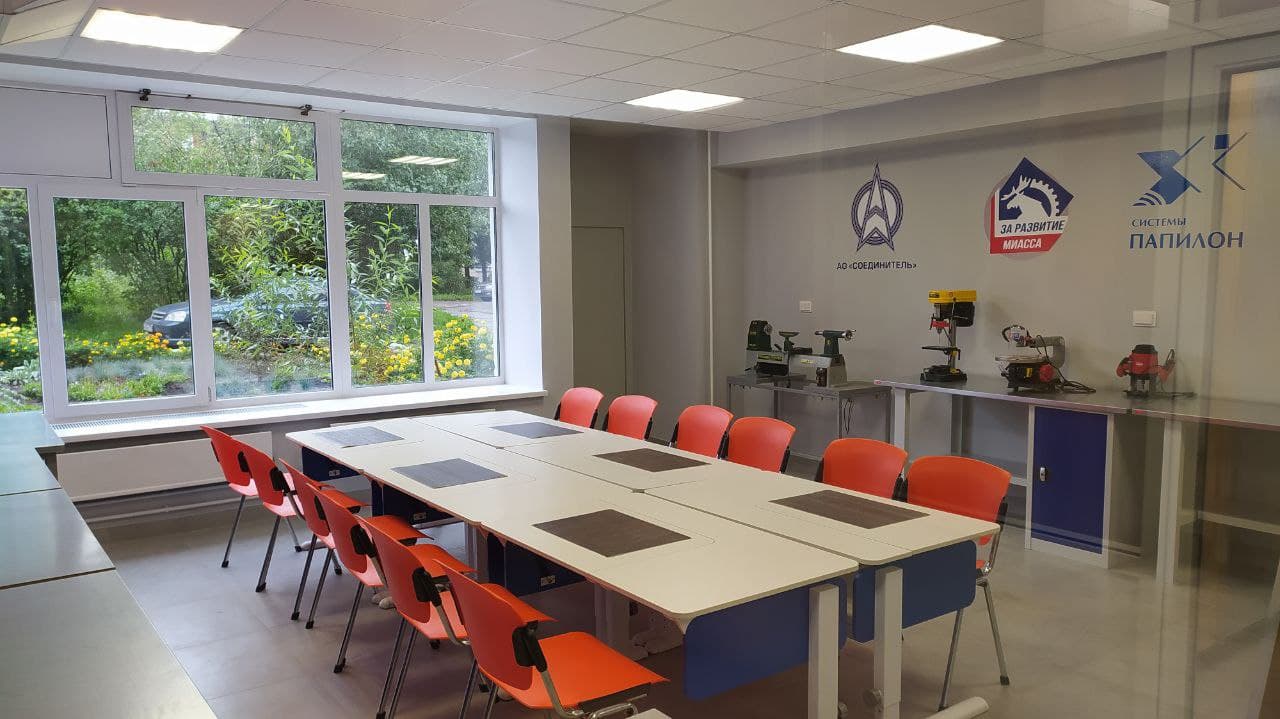 PAPILLON launches new educational projects
In the 2023-2024 academic year, two new education courses will open at the Youth Activity Centre in Miass: Drone (UAV) Control and Fundamentals of Electronics.
Two Miass companies PAPILLON and Soyedinitel have initiated creation of new tracks in supplemental education for children. Free education courses "Drone (UAV) Control" and "Fundamentals of Electronics" are about to start in September at the Municipal Youth Activity Centre. Both companies have invested in renovating the premises, purchasing furniture and necessary equipment.
As it has been known, 36 trainees are planned to be taken on the "UAV Control" course. Under the guidance of teachers, they will study the design of drones, types of configuration and software that is used for processing data received from them.
The "Fundamentals of Electronics" course is waiting for up to 45 learners. They will learn how to create various circuits using transistors, microchips and other components, how to use measuring instruments and perform assembly according to technical assignments.
As part of the training, excursions to the partner enterprises and master classes for pupils of Miass schools will also be organized. Starting from academic year 2024-2025, the trainees will be able to participate in regional and federal competitions, and the study of UAV modeling will become available for students and adults on a paid basis. It should be mentioned also that the renovated training room is multifunctional – later it can be used for woodworking.