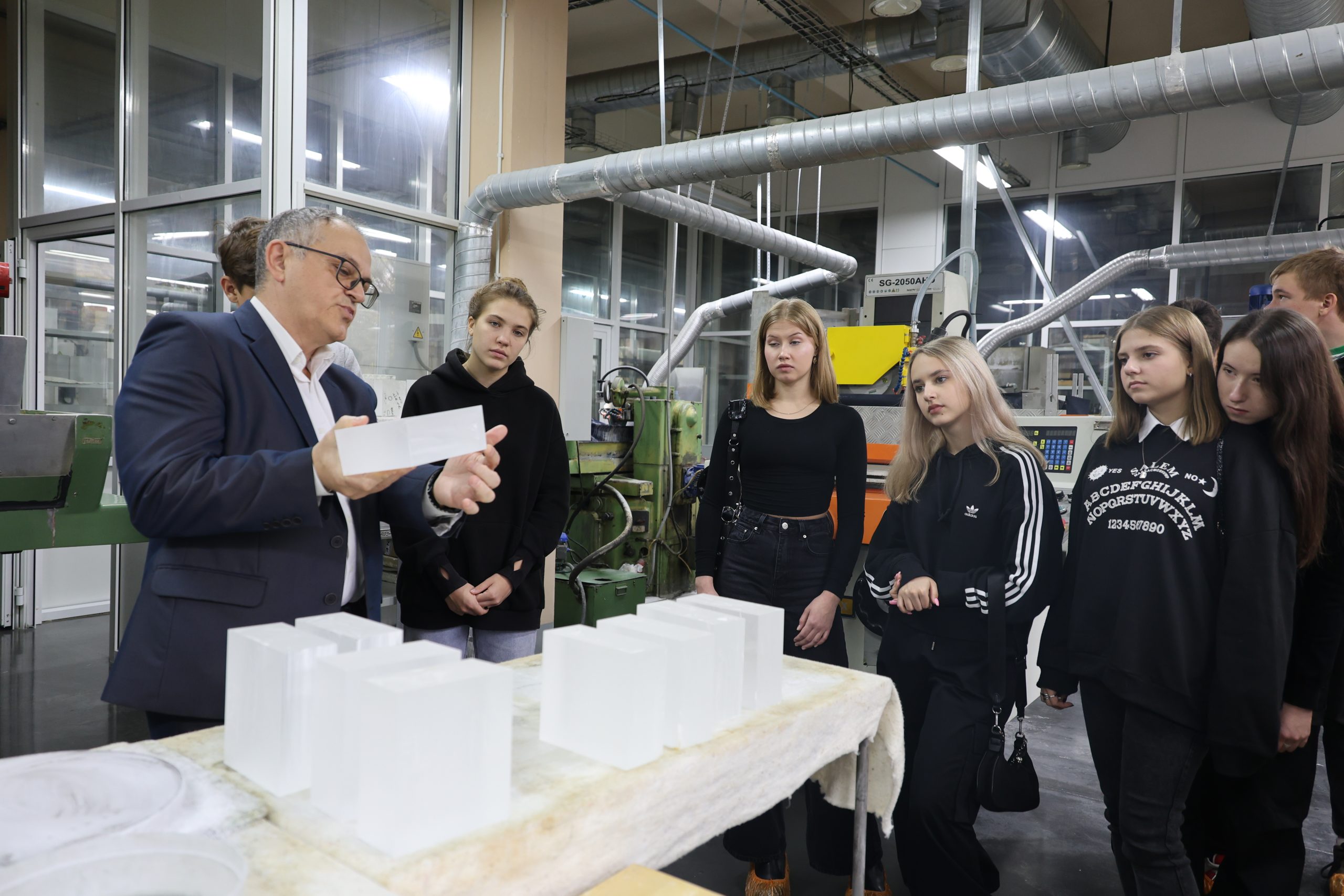 PAPILLON has joined the All-Russia Week without Turnstiles
The action is organized by the Union of Machine Engineers of Russia and takes place throughout the country from October 9 to 15, 2023. Thanks to it, schoolchildren, students and teachers can visit enterprises and production facilities and get acquainted with their work.
October 13, PAPILLON invited pupils of the 10th grade of the sponsored Educational Center (Miass, Chelyabinsk region) to visit the company premises. We used to hold career days for schoolchildren in the office of our company, but this time our production site is playing host.
The leading design engineers showed the teenagers the most spectacular manufacturing points and assembly stages where our unique devices known in 43 countries worldwide are being produced step by step. The enthralling excursion was supplemented by a master class given by our HR service, because many children had questions: "How do I get to your enterprise?" and "Where do I need to study to become a job holder in PAPILLON?"
The hour and a half flew by in a single burst. "The children are delighted!! We want to see you again!" shared the teachers with us after the event.