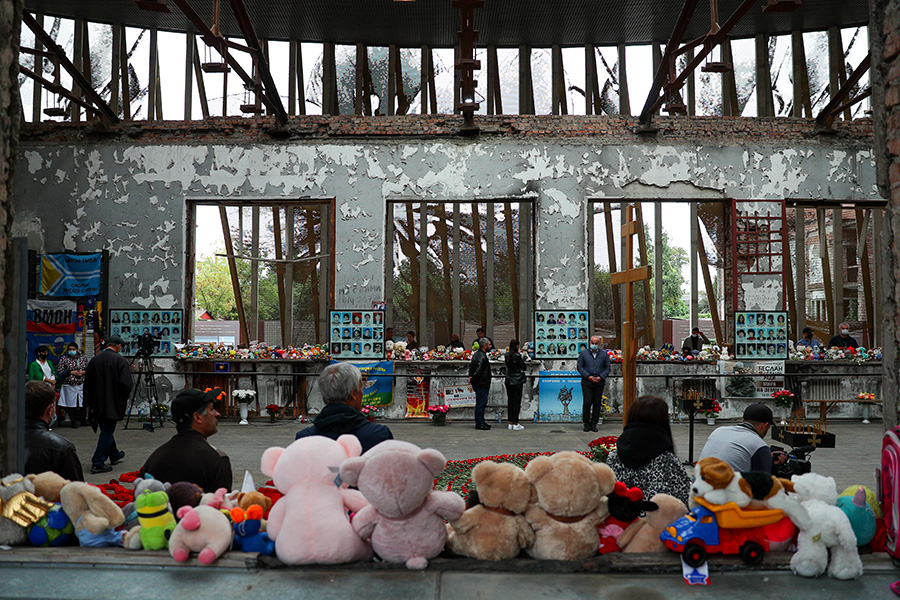 A Beslan hostage-taker has been identified after 19 years
According to Russia's Investigative Committee, one of the five previously unidentified terrorists who participated in the Beslan school siege in 2004 has been identified. "Militant No.11", as he appeared in the documents, was identified by fingerprints.
The terrorist's identity was established in May 2023 after the Investigative Committee received information that his fingerprints matched those of an offender detained in 2002 in Moscow. So, after 19 years, "militant No.11" was identified. Among 33 other terrorists, he took part in the attack on the school and imprisonment of more than 1,100 people (including 777 children) as hostages on 1 September 2004 in Beslan. He turned out to be Aslanbek Parchiev, a native of Ingushetia.
"His fingerprints were requested and forensic examination was carried out. The right thumb of the rebel, conventionally designated as No.11, coincided with that on the tenprint of the one who was detained in Moscow," said Albert Khasauov, senior investigator for especially important cases in the Investigative Committee Office for the North Caucasus Federal District.
The terrorist's identity was also confirmed by genetic examination and by testimony given by the only survived attacker. Nurpashi Kulaev said that he saw Parchiev in the school near the canteen and gym. As reported by the investigators, Aslanbek Parchiev was liquidated on September 1, the first day of the Beslan school siege.
Sources:
РБК
Photo: Eric Romanenko / ТАSS