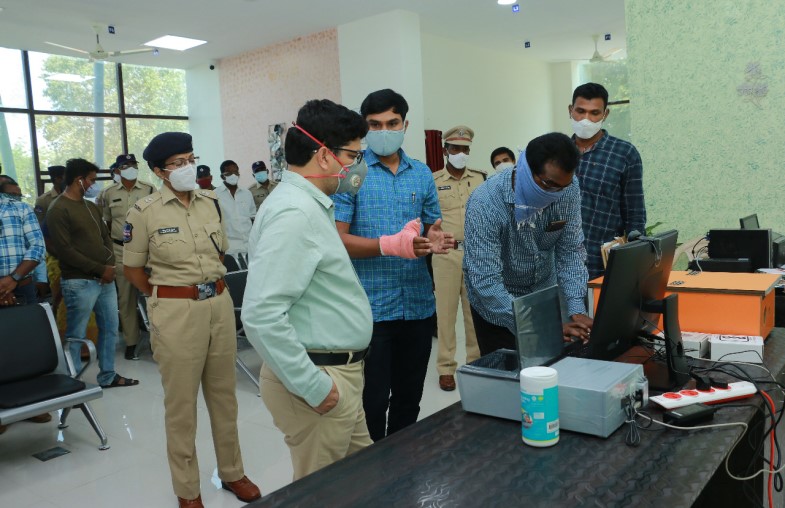 PAPILLON scanners cover 80% of the police stations in Telangana state in India
The Indian police have shared the results of 5-years work with PAPILLON AFIS that has been implemented in the state of Telangana. Now more than 1,500 mobile ID check terminals and 600 palmprint scanners are in operation throughout the state.
Telangana is a state in the southern part of India with a population of 35 million people. 1,500 mobile ID check terminals and 600 palmprint scanners of PAPILLON cover the needs of 80% of the police stations in the state, meeting the requirements of the Criminal Procedure Act 2022. The main result of 5-years operation is identification of criminals and property recovery.
"There has been significant improvement in efficiency of policing, due to its capability in identifying the offenders with their previous offences, NBWs, OVs and wanted criminals during the police patrolling and creating over 1 million high quality criminal records database by sharing data between Telangana and AP Police on real time basis. The application brought great laurels to the Telangana Police," wrote M. Mahendar Reddy, IPS, in the Appreciation that he sent to our company in the name of the Telangana State Police.
It should be added that PAPILLON engineers are working in Telangana together with Multywave Technologies Pvt Ltd, our Indian partner.