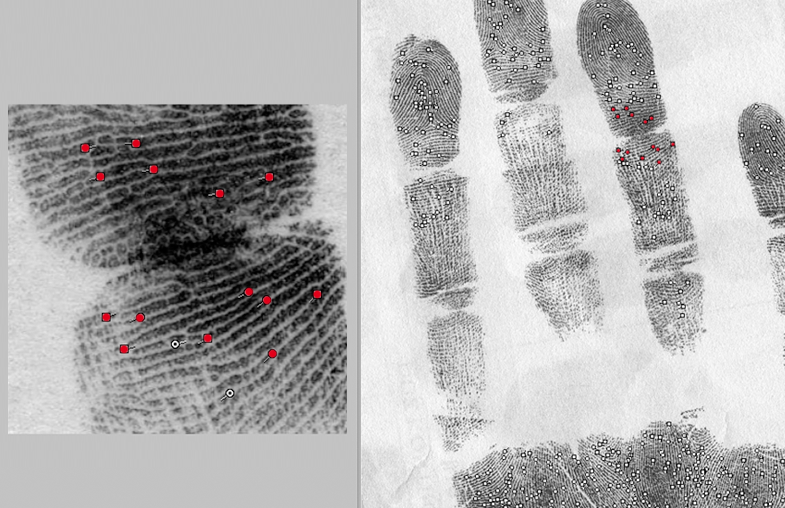 A serial maniac who has been hiding from justice for 10 years is exposed in Moscow
From a rapist to serial maniacs. In 2010, PAPILLON AFIS helped Moscow law enforcers solve a series of 12 murders for which there was no evidence for a long time.
Moscow, October 2010. A rapist who served his sentence came to the local police station to be registered. He was fingerprinted as required, and the results shocked both the police officers and the 'former' rapist, whose name was Vladimir Mirgorod.  PAPILLON AFIS installed in the department 4 years ago informed of 12 cold cases remained unsolved since 2002. How could this happen? Read more on that…
Summer 2004. Vladimir Mirgorod was caught red-handed for rape and robbery. He was fingerprinted, but the Delta S search system, which was then at the disposal of the police, did not show anything criminal. For this single episode, the rapist went to prison. A few years later, he was released on parole for exemplary behavior.
2006. Delta S was replaced by PAPILLON AFIS, which in 2010 signaled about 12 unsolved murders when Vladimir Mirgorod, who had served his time, was fingerprinted again. The serial maniac's palm prints, which he left in the apartments of his victims and on stair railings, were identified. The maniac himself was shocked. He hoped for complete oblivion of his former deserts. The forensic psychiatric assessment established him sane.
January 30, 2012. The Moscow City Court sentenced Vladimir Mirgorod to lifelong imprisonment. He is serving his sentence in the Snezhinka prison colony in Khabarovsk Krai.
Source: Petrovka 38, a weekly newspaper of the Russian MOI General Administration for the Moscow Region (Edition 29)