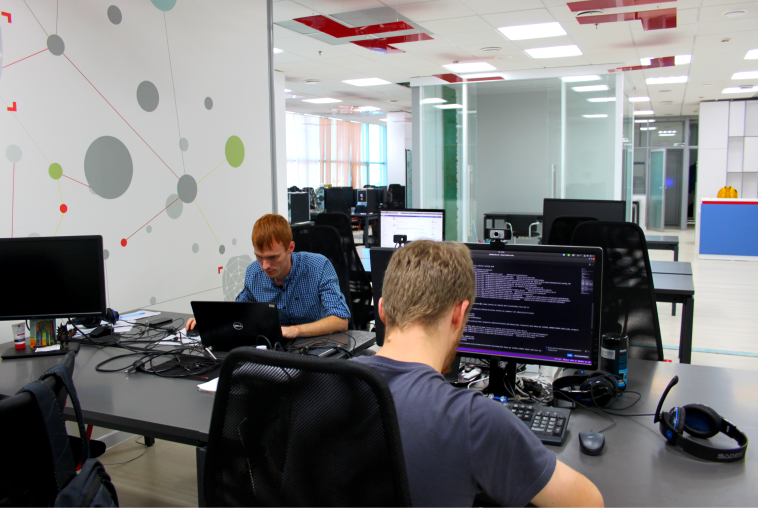 3DiVi teaches NN to monitor and manage order in cities
At the end of 2022, our colleagues received a grant from the Ministry of Finance of the Chelyabinsk region. 600 thousand rubles have been invested in development of 3DiVi's computer vision platform for use in smart city projects.
The neural net instantly gives an alarm signal when left bags, weapons or criminal situations –fight, assault or robbery – appear in the field of view of cameras. The platform is able to process video streams from hundreds of surveillance cameras and identify people who have previously committed illegal actions, and make inter-camera tracking of their routes.
This product can also be implemented for use in banks. "In the banking sector, the 3DiVi platform can be used for face recognition, automatic customer registration, access control, ID document scanning, as well as for improving the quality of services provided," comments Mikhailo Pavlyuk, Commercial Director of 3DiVi Inc.
Since the grant received, work is underway to integrate a human body tracking detector into the platform and improve the quality of facial recognition. In addition, our Chelyabinsk IT specialists are discussing some pilot projects to implement them in smart city systems in Samara, Tyumen and the Republic of Tyva.
This development will be an excellent example of how domestic software is replacing foreign analogues. Moreover, 3DiVi has been standing well abroad for a long time. Its facial recognition algorithm is highly rated by the American Institute of Standards and Technology (NIST).