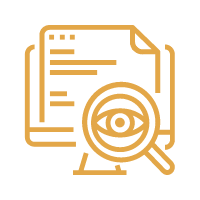 Audit and design
We are ready to examine your digital environment and existing solutions in order to offer the most effective way to seamlessly integrate Papillon technologies.
The company has all necessary licenses, accreditations and certificates that comply with legislation and industry requirements. This allows us to perform major projects by ourselves, as well as to assist our partners and act as a general contractor.
Rich expertise and our own vision of the architecture and principles of biometric systems construction allow us to provide audit services for the customer's existing systems.