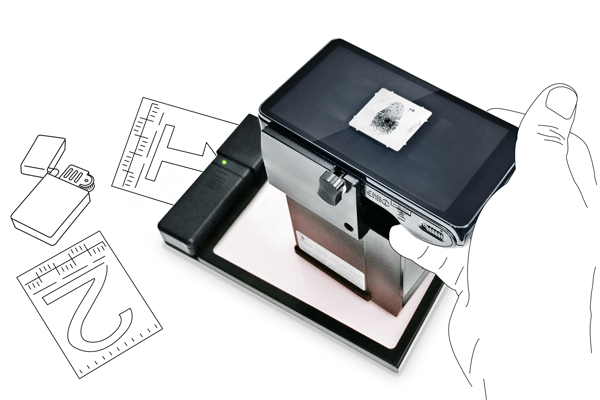 FOSKO Evidential Photography Mobile Kit
Mobile kit for digital photography of a variety of physical evidence, including latent finger and palm prints, detected on objects or lifted with lifting tapes (light or dark), as well as surface and volumetric prints directly at the scene of an accident.
— Several types and modes of lighting
— Translucent platform for working with lifting tapes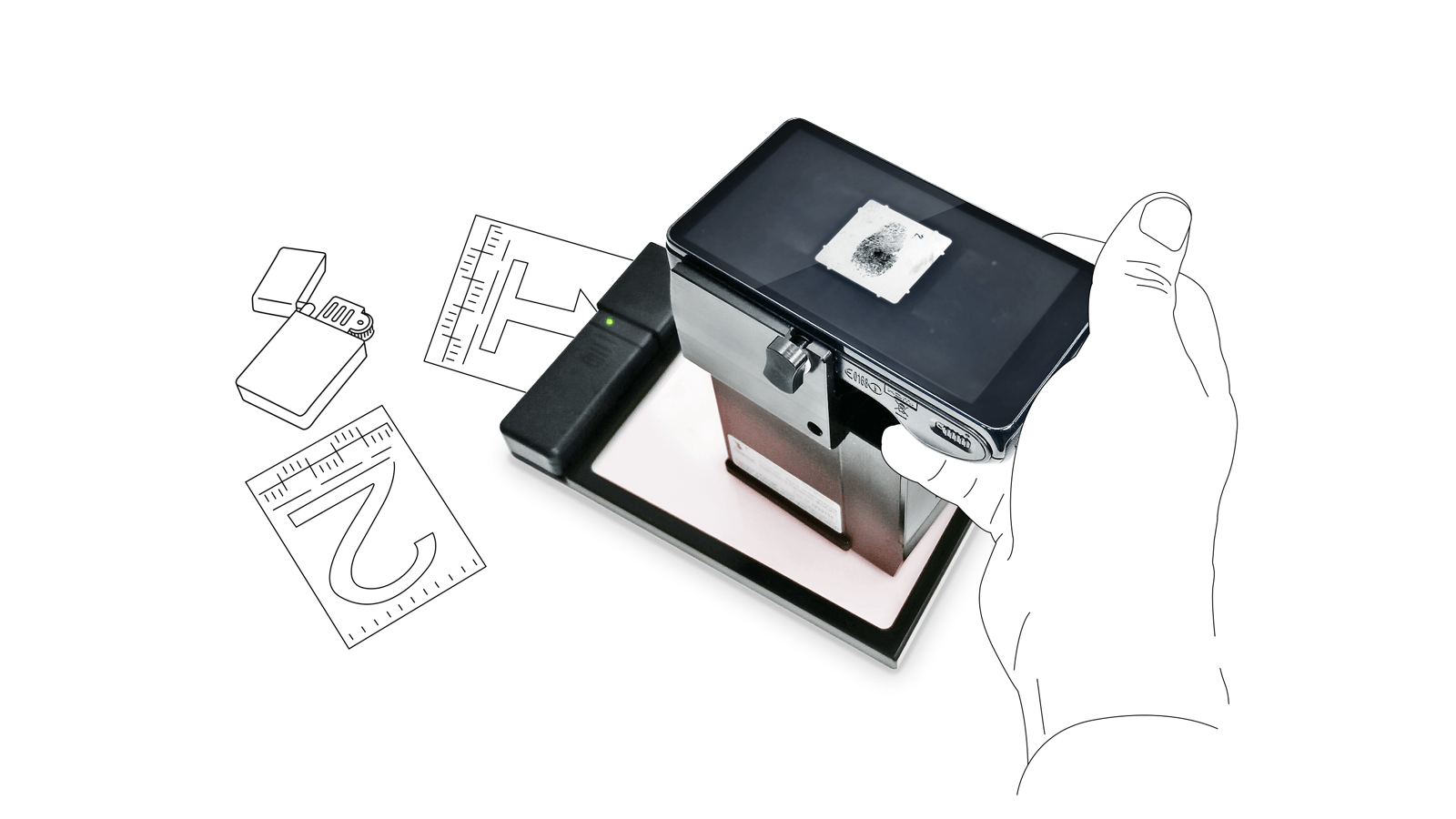 Compliances

Electromagnetic compatibility

Examination with the application of non-destructive methods
Files
Related Products
PRODUCT DESCRIPTION
OPTIMAL

APPLICATION

Crime scene investigation
Automation of investigative activities

Functional capabilities:

Taking pictures of objects in direct, oblique, and transmitted light
Taking pictures in ultraviolet light
Taking pictures of volumetric prints

Easy to use – high quality photography that does not require any additional adjustment.

Oblique and direct light

Shooting in direct yellow light

Shooting in oblique yellow light

Taking pictures of an undeveloped latent print on a glare surface (chromium-plated handrail) in a dark room

Taking contre-jour pictures of an undeveloped latent print (on a mirror)

Taking pictures of bloody latents

Taking pictures of an undeveloped latent print on a glare surface (glass) in sunny weather

Taking pictures of a volumetric fingerprint

Taking pictures of unliftable latent prints on frozen glass

Taking pictures of unliftable latent prints on a dusty surface

Taking pictures in direct UV light

Taking pictures in oblique UV light
PRODUCT INTERACTION

Photographic images obtained with FOSKO can be further processed with the RASTR software. To acquire images of shoeprints or tire marks at the crime scene, use our FoBox device, and ExpertLab for comprehensive examination of various evidence in the laboratory.

With the help of the LATOP software, the evidential finger and palm prints can be immediately transferred to PAPILLON AFIS for database search.
MODELS AND CHARACTERISTICS

Kit composition:

digital camera
block of lights
translucent platform
charger and batteries

The kit can be supplied with an SDIO Wi-Fi adapter and a smartphone with pre-installed LATOP software to conduct on-the-spot real-time checks of detected on the crime scene latent finger and palm prints against PAPILLON AFIS databases, making it possible to solve crimes hot on the traces.

Technical specifications:

Image resolution – 4000×3000 pixels
Operational area size – 54×54 mm
Block of lights size – 98x75x145 mm
Translucent platform size – 195x115x25 mm
Translucent platform screen size – 143×98
Overall dimensions – 200x150x200 mm
Weight – 1.7 kg
Autonomy, minimum – 5 hours
KEY BENEFITS

Taking pictures of latent prints at crime scenes
Possibility to take pictures of latent prints, difficult for lifting off or even unliftable, with the quality better than ever (bloody and volumetric prints, prints on mirror surfaces, prints developed with luminescent powders, etc.)
hotography in transmitted light – compact translucent platform for taking pictures in transmitted light
High quality of images irrespective of external lighting conditions – block of lights included
Adjustable lighting: direct or oblique
Compact tool powered by built-in batteries or an onboard energy supply of a vehicle
Easy to use – just put and press the shutter button! The kit has already adjusted fot high quality photography.