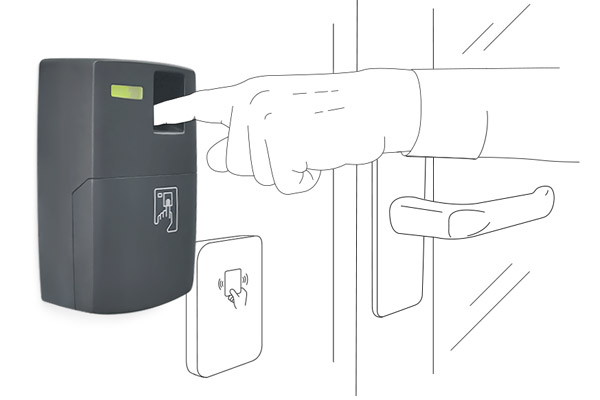 DS-70 Fingerprint-based Access Control Terminal
Designed for access control applications where quick and accurate verification of the individual's identity is required. Can store a local database of fingerprint templates to operate in off-line mode.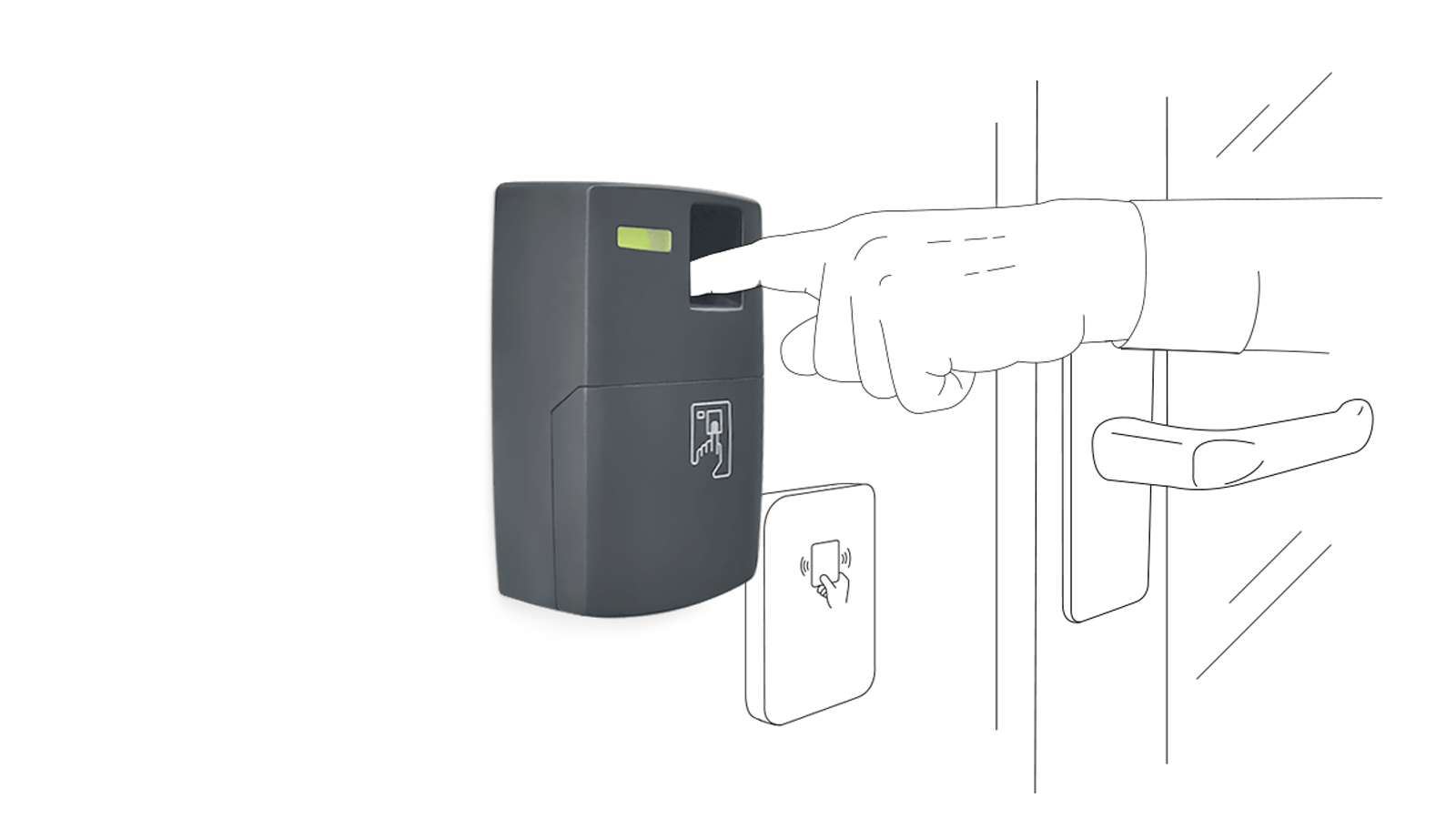 Compliances

Ingress Protection Index 6

Dactyloscopy GOST R 58298-2018, ISO/IEC19794-2 and 19794-4

Electromagnetic compatibility
Files
Related Products
PRODUCT DESCRIPTION
OPTIMAL APPLICTION

Contactless 1:n identification by fingerprints:

Automation of staff checkpoints in access control systems
Security assurance on protected areas (direct control of electronic locks through "dry contact")

Automation of supervision in military divisions, refugee centers, penal institutions, etc.

FUNCTIONAL CAPABILITIES

One-to-many identification

Automatic control of blocking devices and electronic locks

The local database can be updated and augmented completely automatically through its connectivity with:

The terminal integrates a storage and a processor that provide data storage and highly accurate automatic searches.

The terminal is provided with a discrete output for attaching actuating mechanisms (e.g. blocking devices).


Positive identification

Access denial
PRODUCT INTERACTION

The database can be augmented with information stored in GWI ACS and PAPILLON AFIS (from version 8).
MODELS AND CHARACTERISTICS

Fingerprint recognition time < 4 сек
Protection against dummies (live/not live) — yes

Maximum number of enrolled users

—

10,000

Maximum number of fingerprints

—

100,000

Anti tamper sensor

—

yes

Interface:

Ethernet (setup and connection with GWI/AFIS)
RS-485 (in off-line mode – electronic lock control; in GWI mode – connection with GWI controller)
Discrete output (in off-line mode – electronic lock control)

Operating temperature — +1 to+40 °С

Voltage

—

12 V

Power consumption

—

25 W

Weight

—

0,85 kg

Dimensions — 185х122х62 mm

Discrete output parameters («dry contact»):

Voltage limit — 350 V
Current limit — 100 mА
Close contact resistance — 30 ohms
State — normally open

Fingerprint scanner:

Scan area

—

20х20 mm

Resolution

—

500 ppi

Dynamic range

—

8

bpp
KEY BENEFITS

Light and sound indication of access signals
Autonomous operation with electric locks (direct control through "dry contact")
Automation of staff checkpoints in an Access Control System
Event log that keeps information about attempts to pass through

Ingress Protection (IP) Rating – 6 (The terminal is equipped with an anti tamper sensor)
Vandal-proof
Interfaces: Ethernet, RS-485, discrete output
Protection against dummies (live/not live)