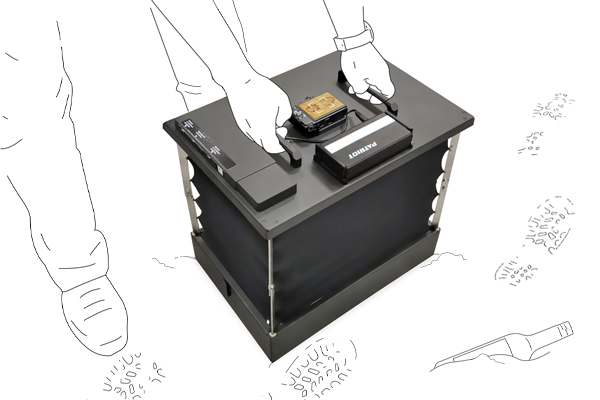 PhoBox Mobile Kit for Shoeprint and Tire Marks Photography
Implemented concept
Designed for in-the-field photography of shoeprints, tire marks and other impressions found at crime scenes
— Adjustable direct and oblique light providing maximum light and shade contrast
— Non-destructive photography
— Autonomous operation for over an hour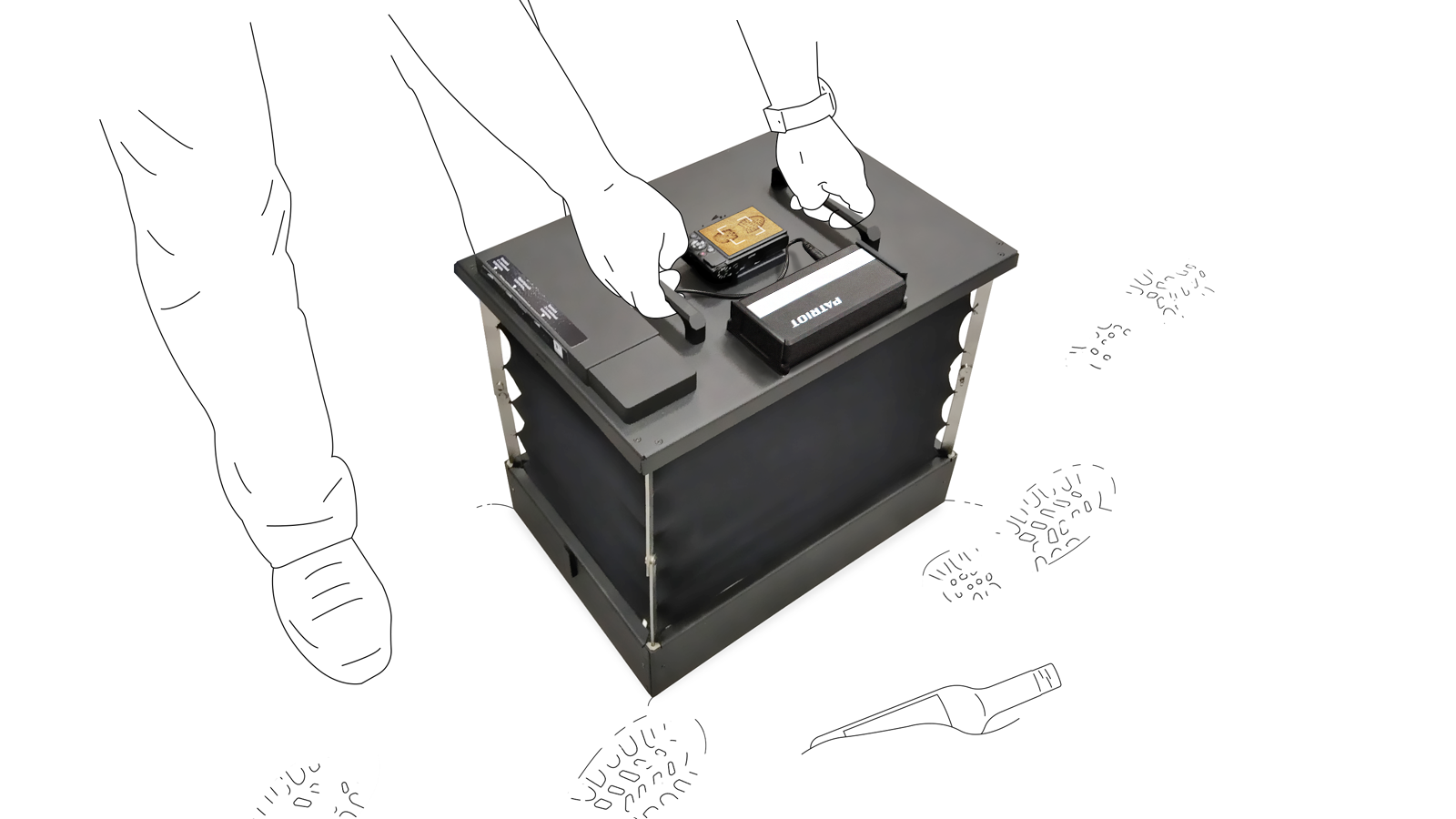 Compliances

Non-destructive examination
Related Products
PRODUCT DESCRIPTION
OPTIMAL

 

APPLICATION

PhoBox is designed for evidential photography of shoeprints and vehicle tracks, including two- and three-dimensional, in different light modes:

Crime scene investigation
Automation of the work performed by forensic experts

Functional capabilities:

Photography in direct and oblique light
Photography of volumetric prints and marks

PhoBox is a compact tool powered by rechargeable batteries or a vehicle's accumulator. Easy-to-use – just put and press the shutter button! No focusing or any other adjustment is required to achieve superior results.

Standard photography

PAPILLON PhoBox photography

Standard photography

PAPILLON PhoBox photography
PRODUCT INTERACTION

Photos obtained with PhoBox can be further processed with the RASTR software.
MODELS AND CHARACTERISTICS

Kit composition:

Digital camera
Block of lights
Light control board
Power supply package (rechargeable battery, charger, power adapter, power cable for use in a vehicle)
Protective satchel for carrying and storage

Technical specifications:

Image resolution – 4000×3000 pixels
Operation area size – 450×300 mm
Autonomy, minimum – 5 hours
Block of lights (transportation position) – 500x400x150 mm
Block of lights (operation position) – 470x330x450 mm
Weight (without battery) – 4.0 kg
Weight of the battery – 3.85 kg
KEY BENEFITS

Taking pictures of shoeprints and tire marks on crime scenes
Taking forensic quality pictures of complicated or unliftable impressions (dusty and volumetric prints)
High quality of images irrespective of ambient light conditions – block of lights included
Adjustable illumination modes: direct, oblique
Built-in batteries
Compact tool powered by batteries or by a vehicle's accumulator
Easy-to-use – just put and press the shutter button! No adjustment or focusing is required to achieve superior results.